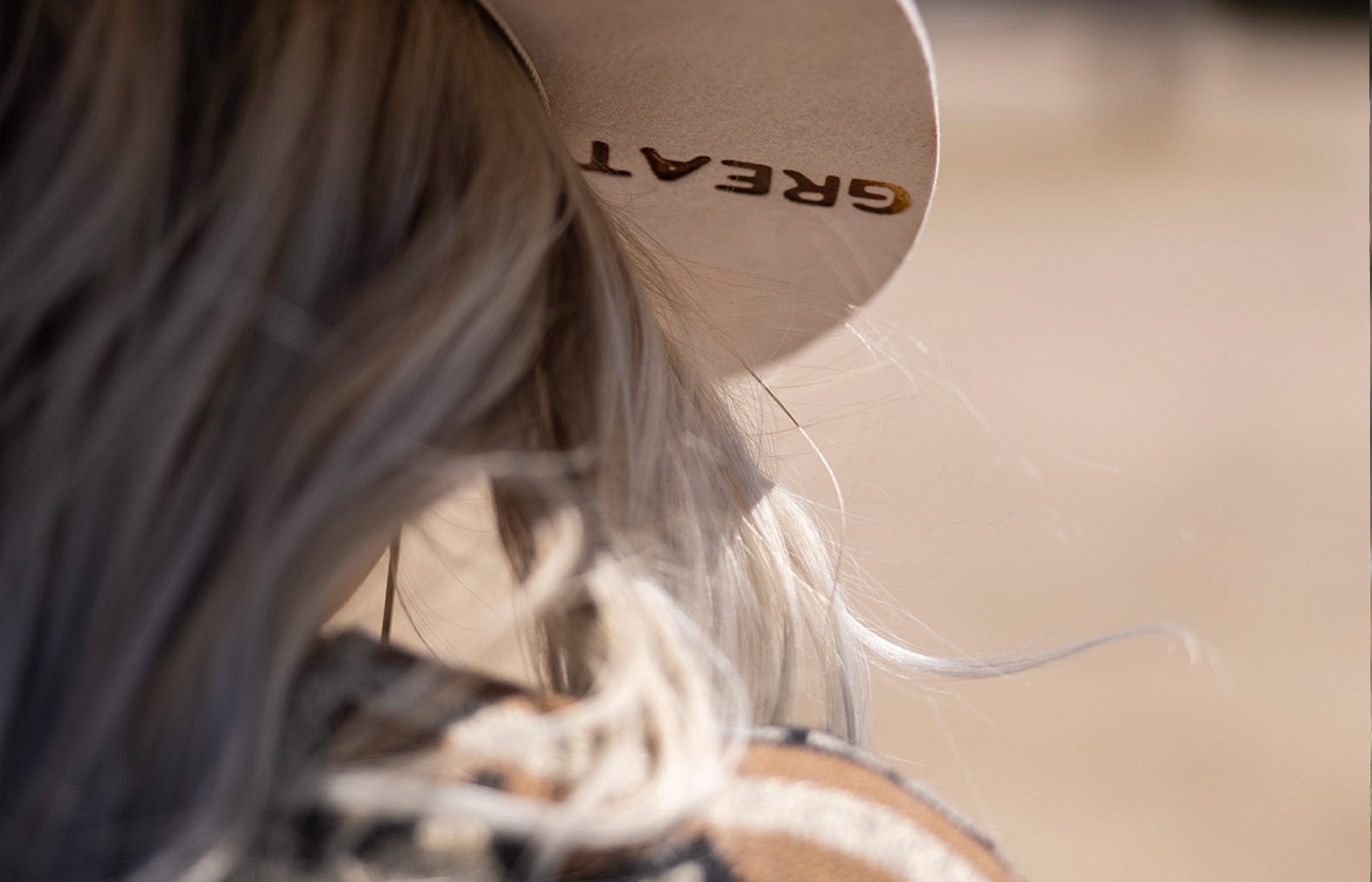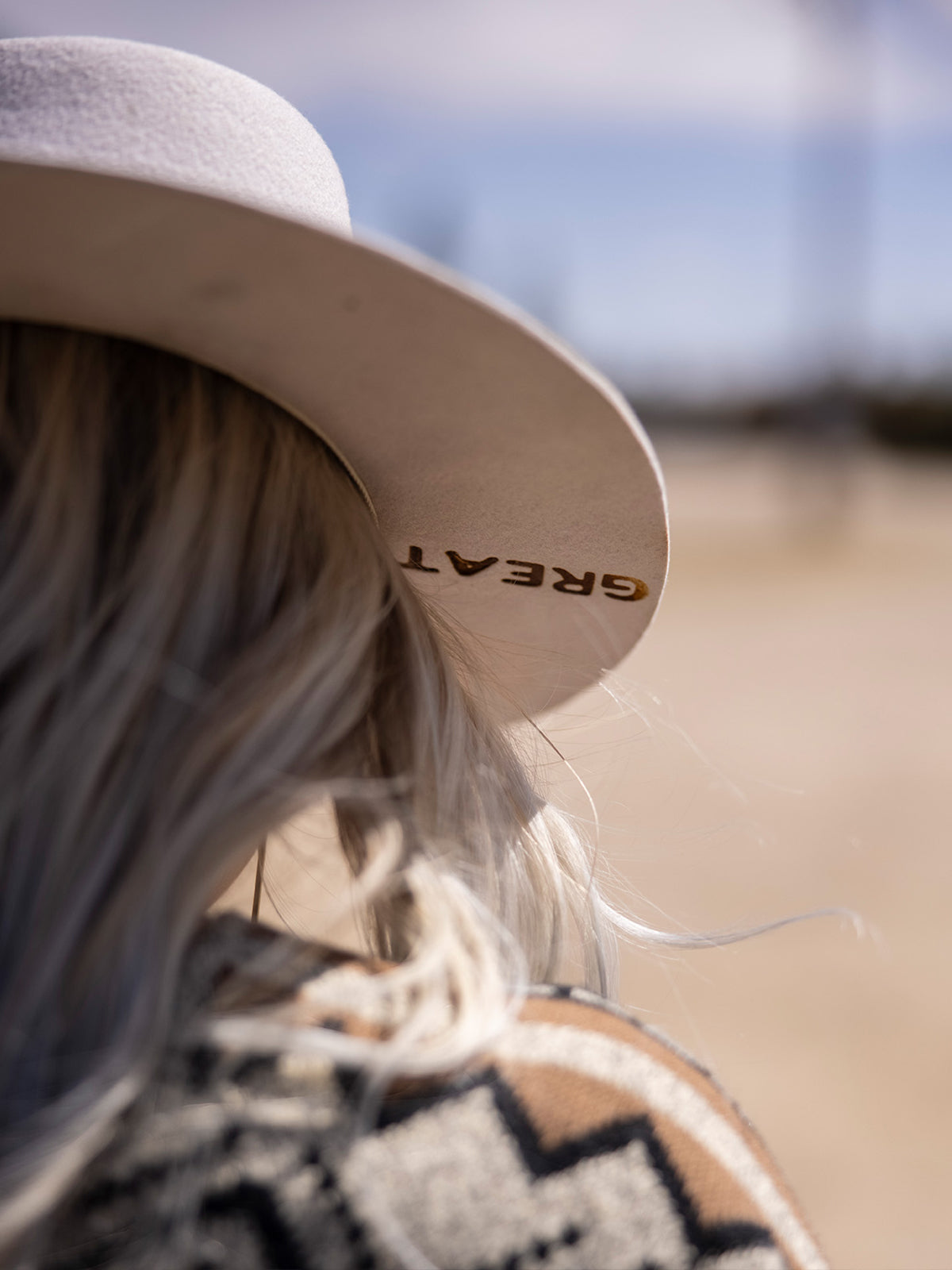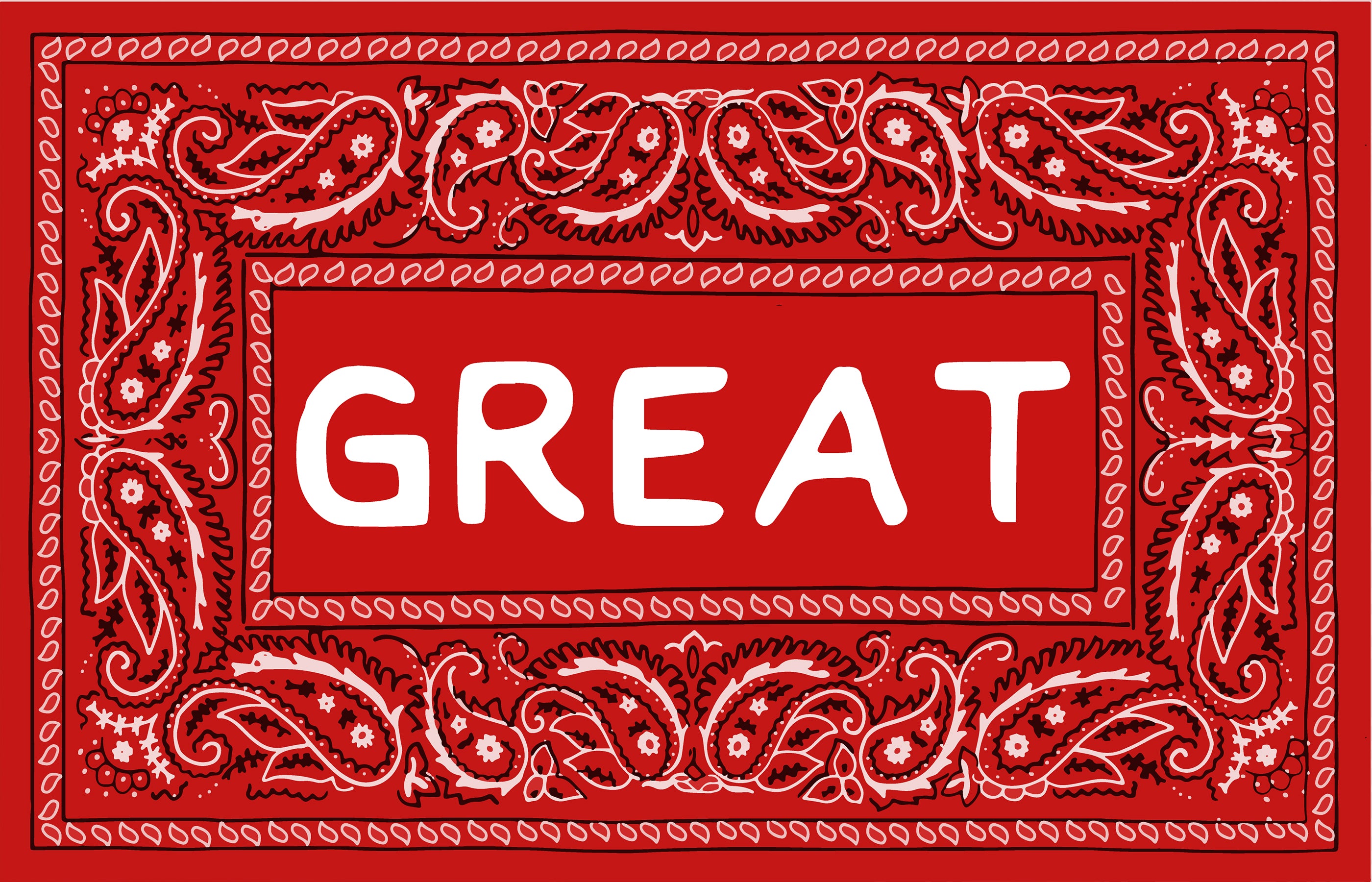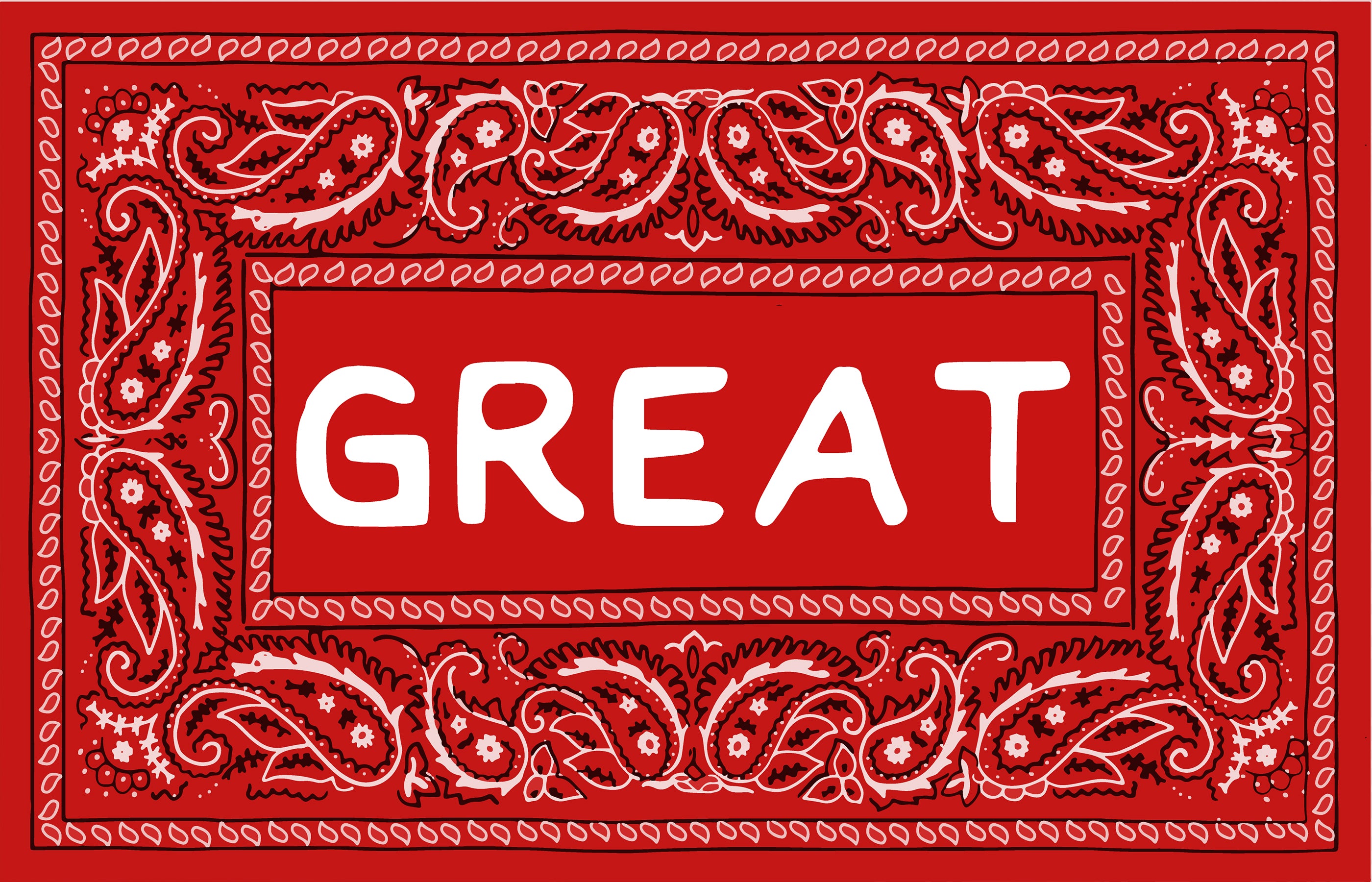 100%
HAND CRAFTED WIDE BRIM HATS
Our bespoke hats are made from 100% Australian wool and other high quality materials which ensures that they are durable and long lasting. Each hat can be customized to your specifications, allowing the hat to compliment your personal style. We take pride our work and this attention to detail is evident in the final product.
TRY OUR ONE-OF-A-KIND CUSTOM HAT EXPERIENCE
MAKE IT YOUR OWN
Allow us to handcraft your GREAT hat into a personalized masterpiece. A hat is a statement piece that reflects the wearer's personality and style. That's why we offer a wide variety of high quality accessories to personalize your hat and make it truly one-of-a-kind. From stylish leather bands and fabrics to cards and matches; whether you want your hat scorched by flame or left alone... we have everything you need to create a hat that is uniquely yours.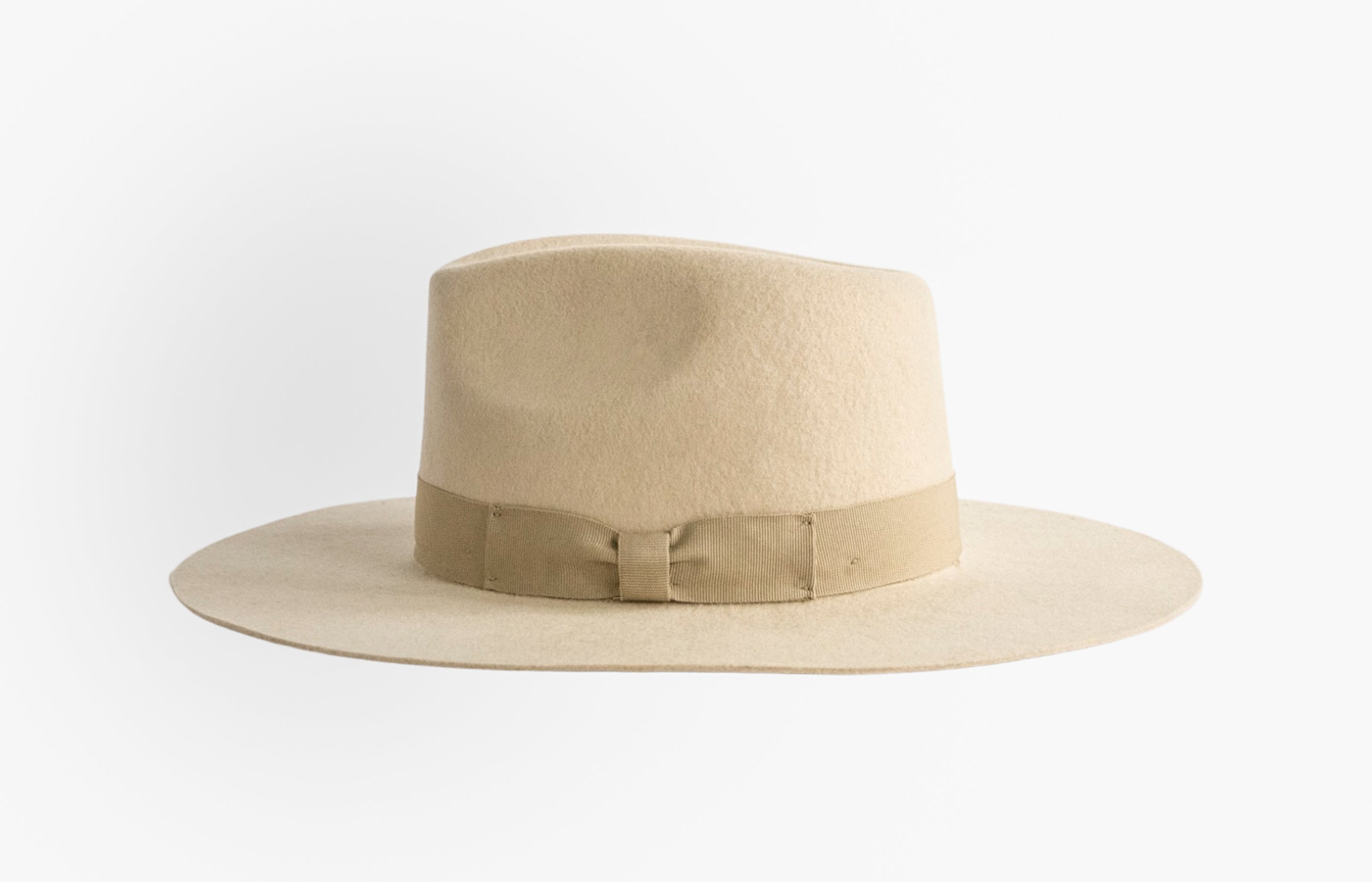 BEFORE
BEFORE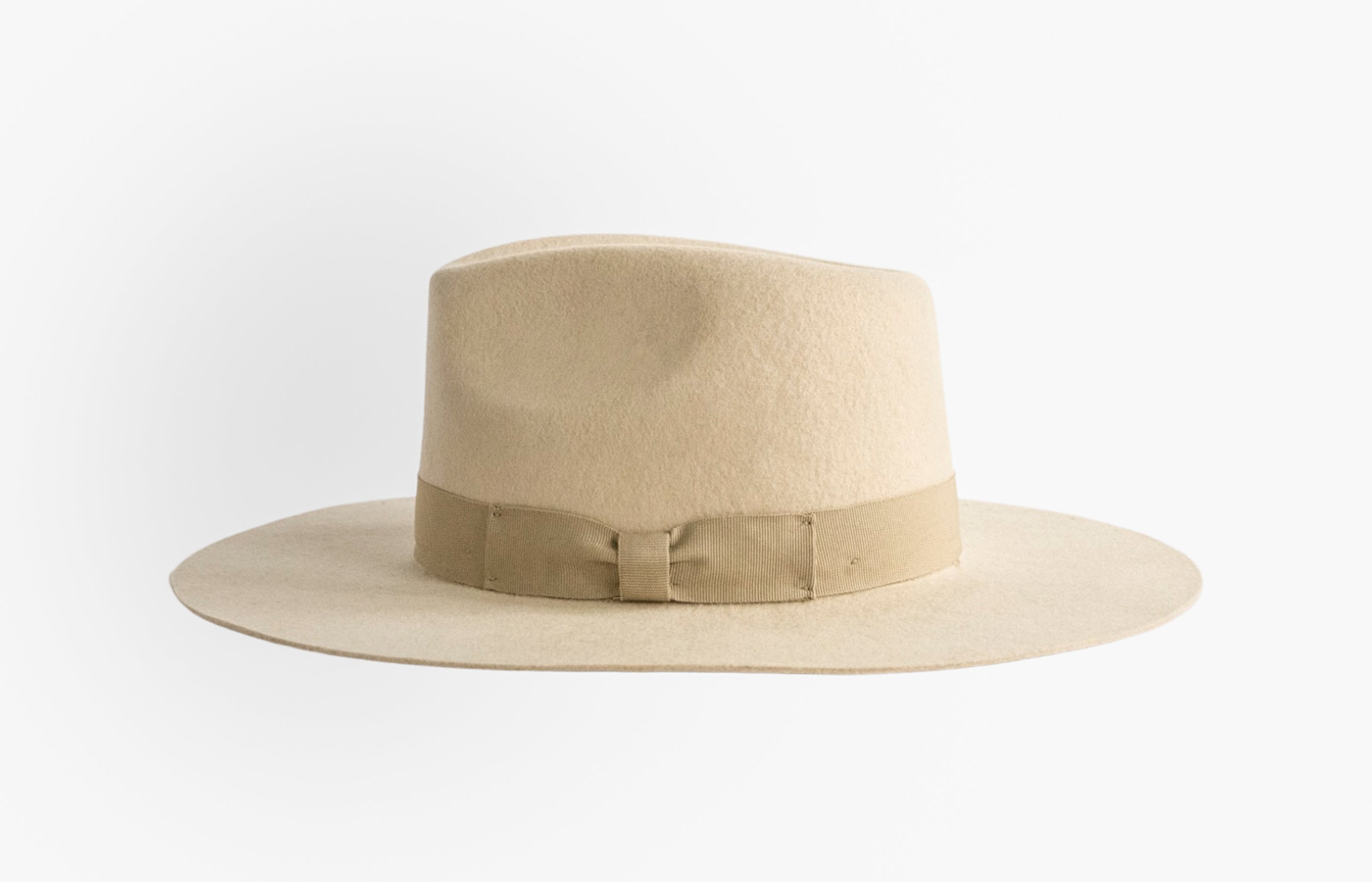 BEFORE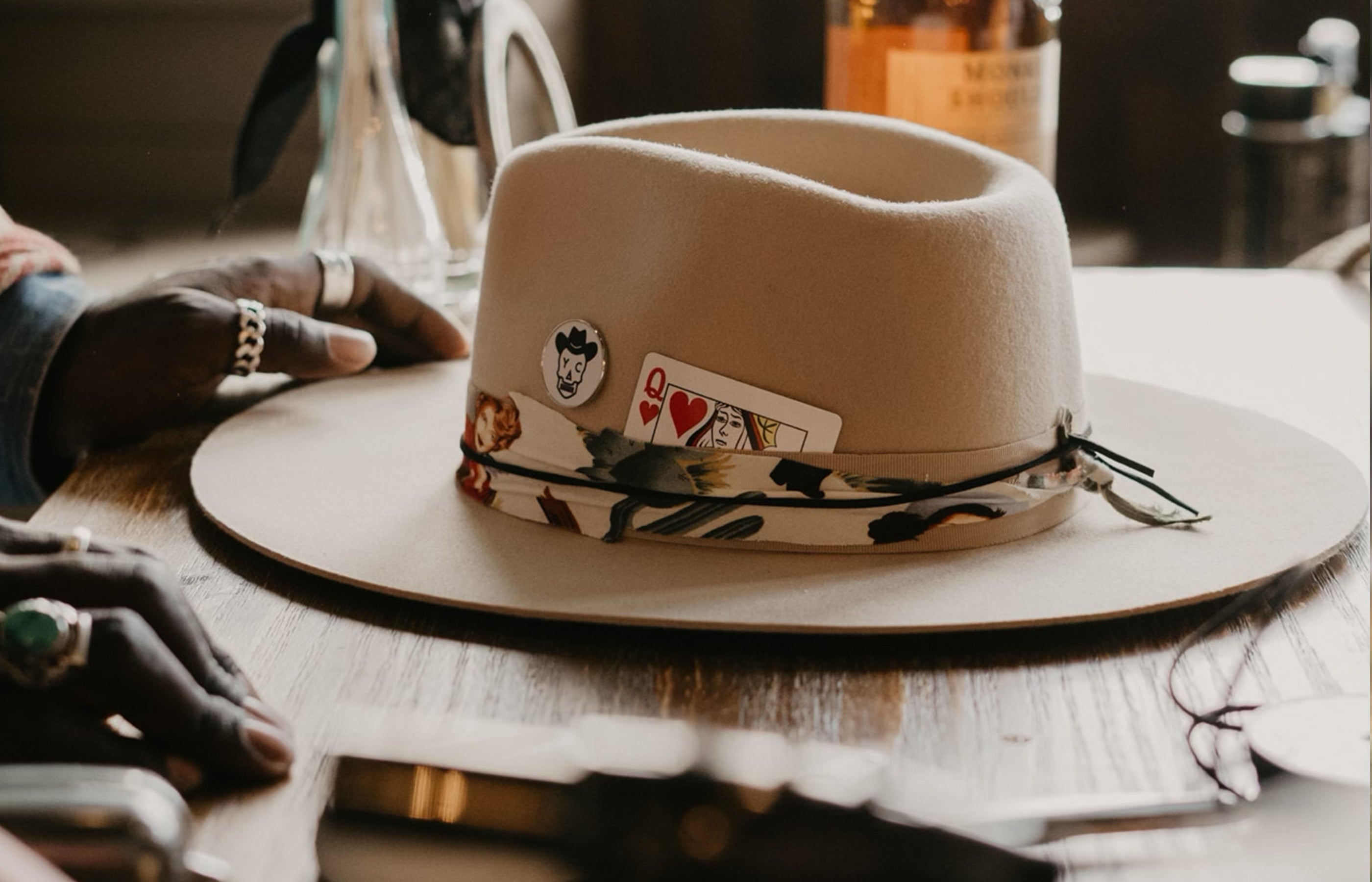 THE GREAT WEST LOOK
Pair denim with layered tops, bringing the whole outfit together with a GREAT hat.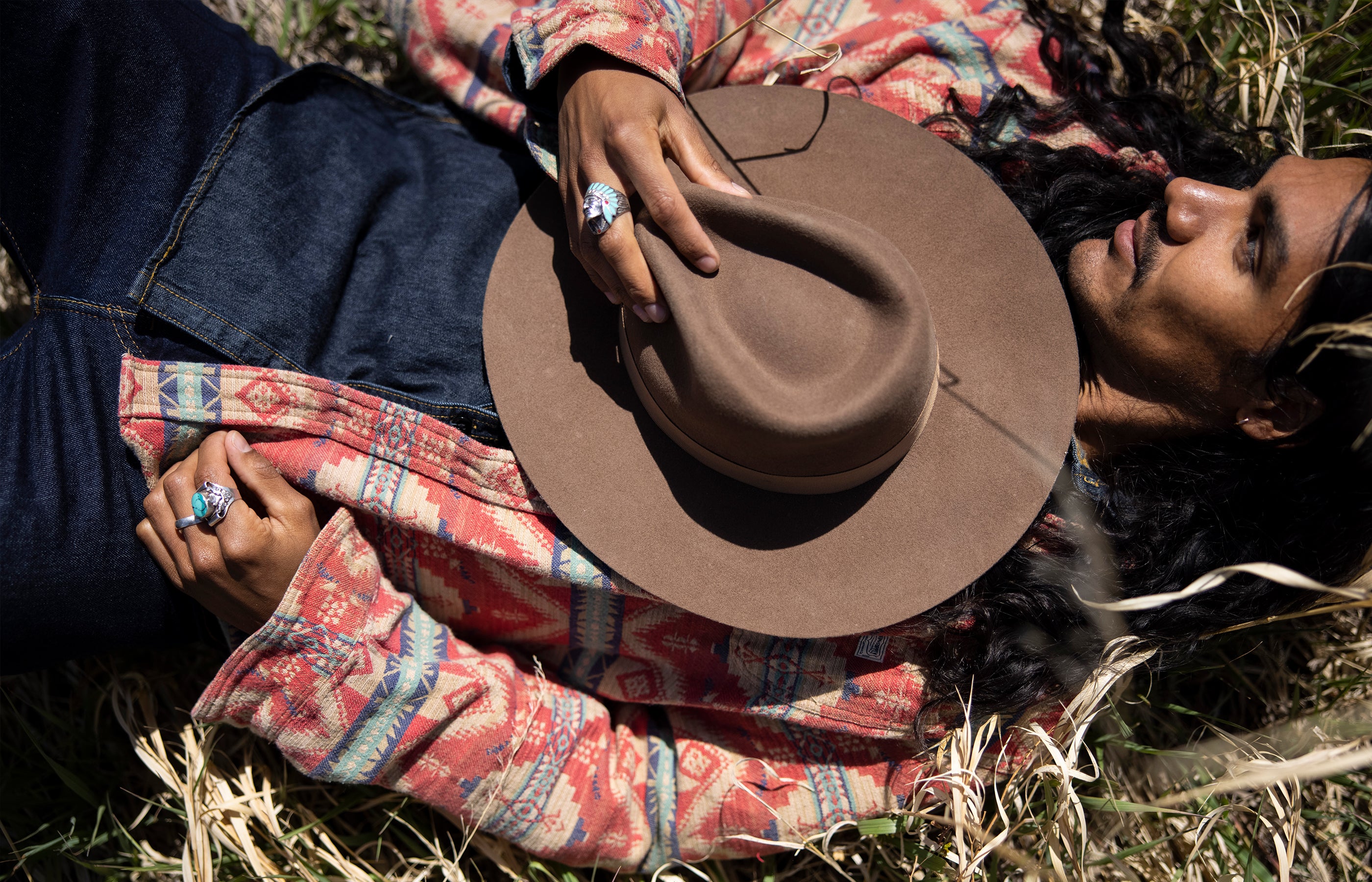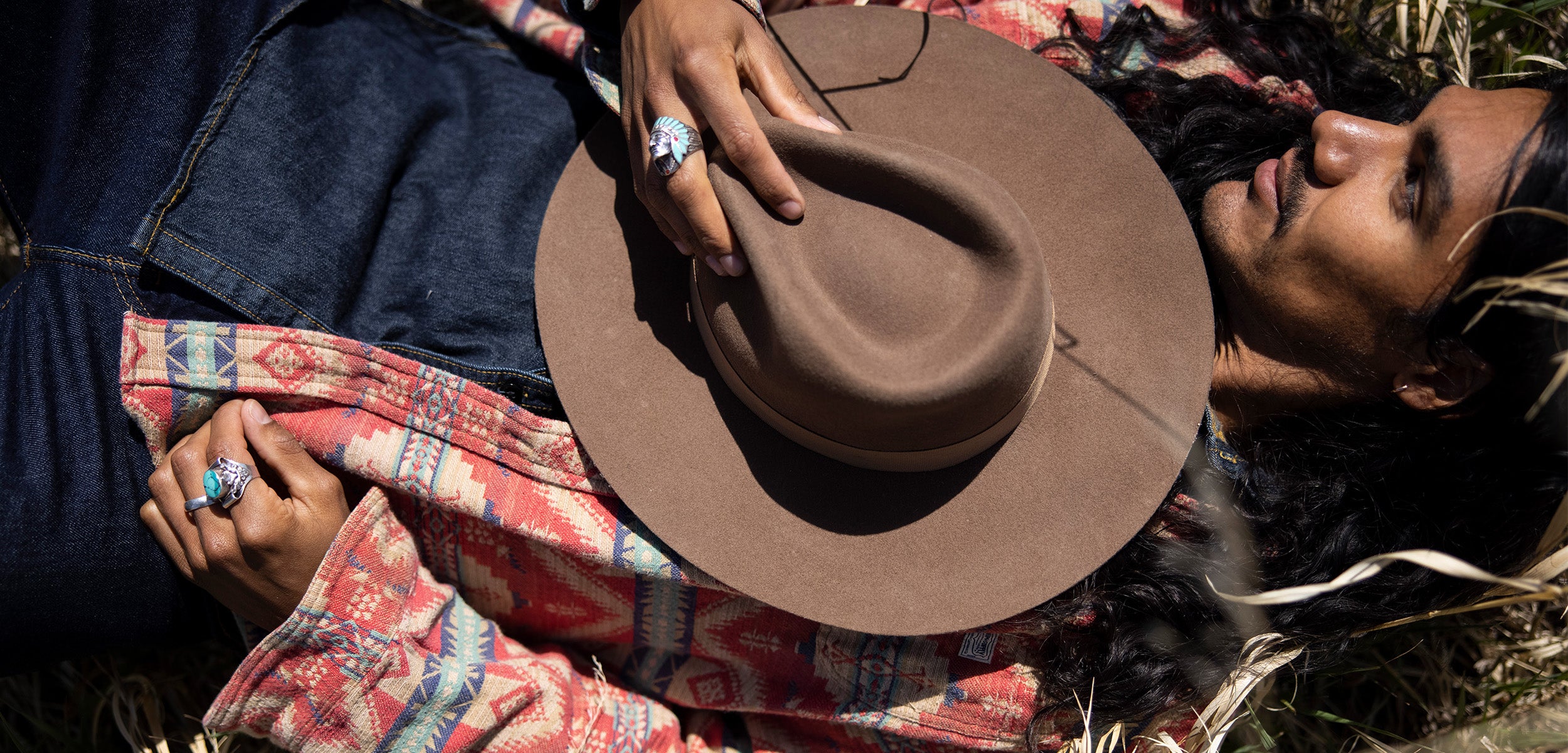 Southwestern Overshirt
This Native patterned overshirt pays homage, while adding depth and color to the overall outfit.
Rancher Hat - Russet
Not only cowboys or cowgirls wear em' these days. The Rancher Hat takes a look from good to GREAT. Available in many colors, it is sure to elevate any outfit.
Denim
Denim is the classic that goes with anything.
OUR LOGO TELLS OUR STORY
THE BANDANA
Dating back as far as the 1800's, bandanas have always been one of the most valuable tools of a cowboy, in fact, no real cowboy in the old west would work without one. The very first cowboy bandanas were worn for warmth in cold temperatures and for protection from sun, wind and dirt. The bandana is a symbol of necessity and function that transcended its way to style. Justin Great WEST™ pays homage to that duality offering quality products that look GREAT.
I wasn't sure if I could pull off a hat, but now when I wear my GREAT hat, I get compliments left and right! I'M OBSESSED!
So glad I found GREAT! Their products are quality, versatile and stand out in any crowd.
I love my hat! I wear it all the time!