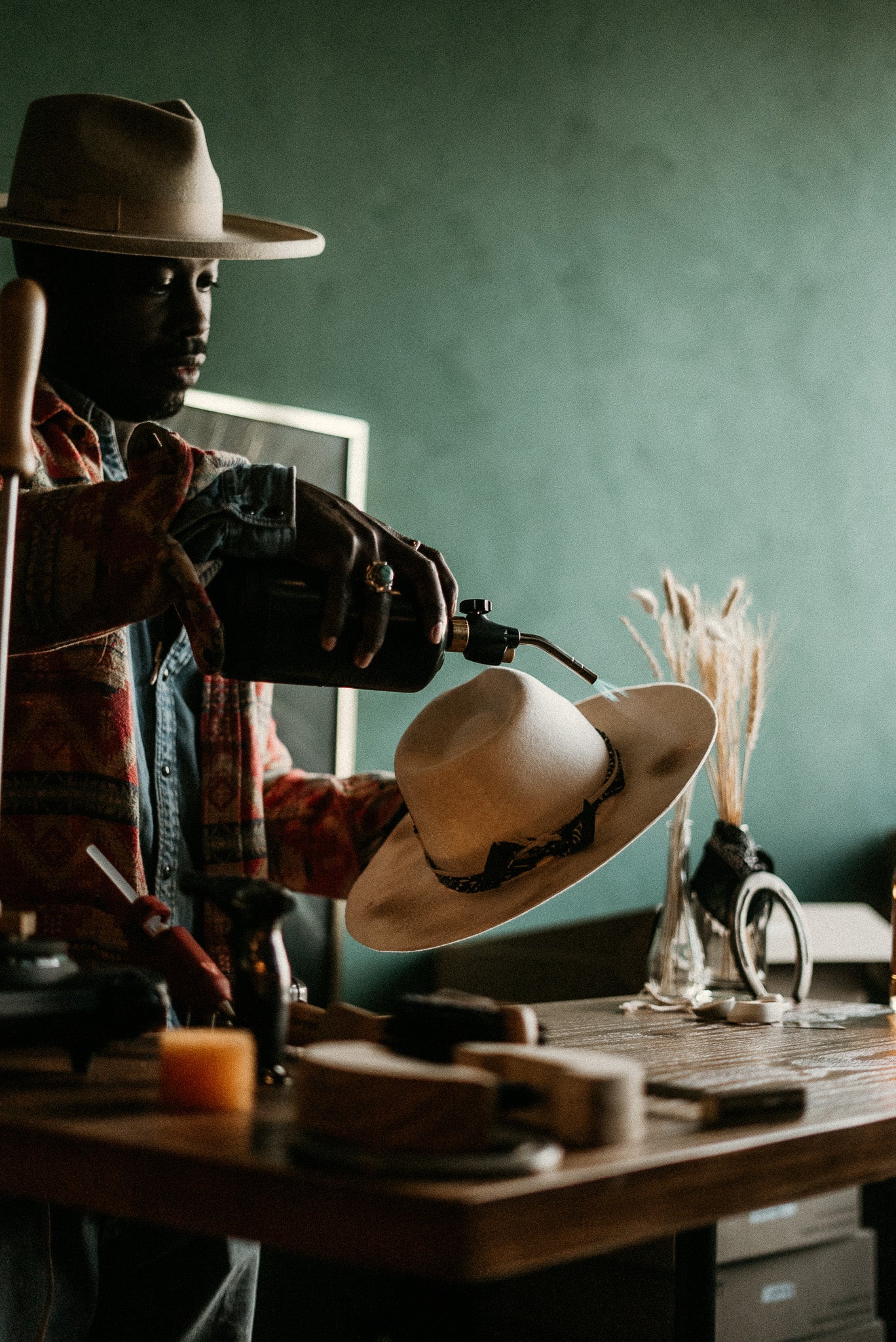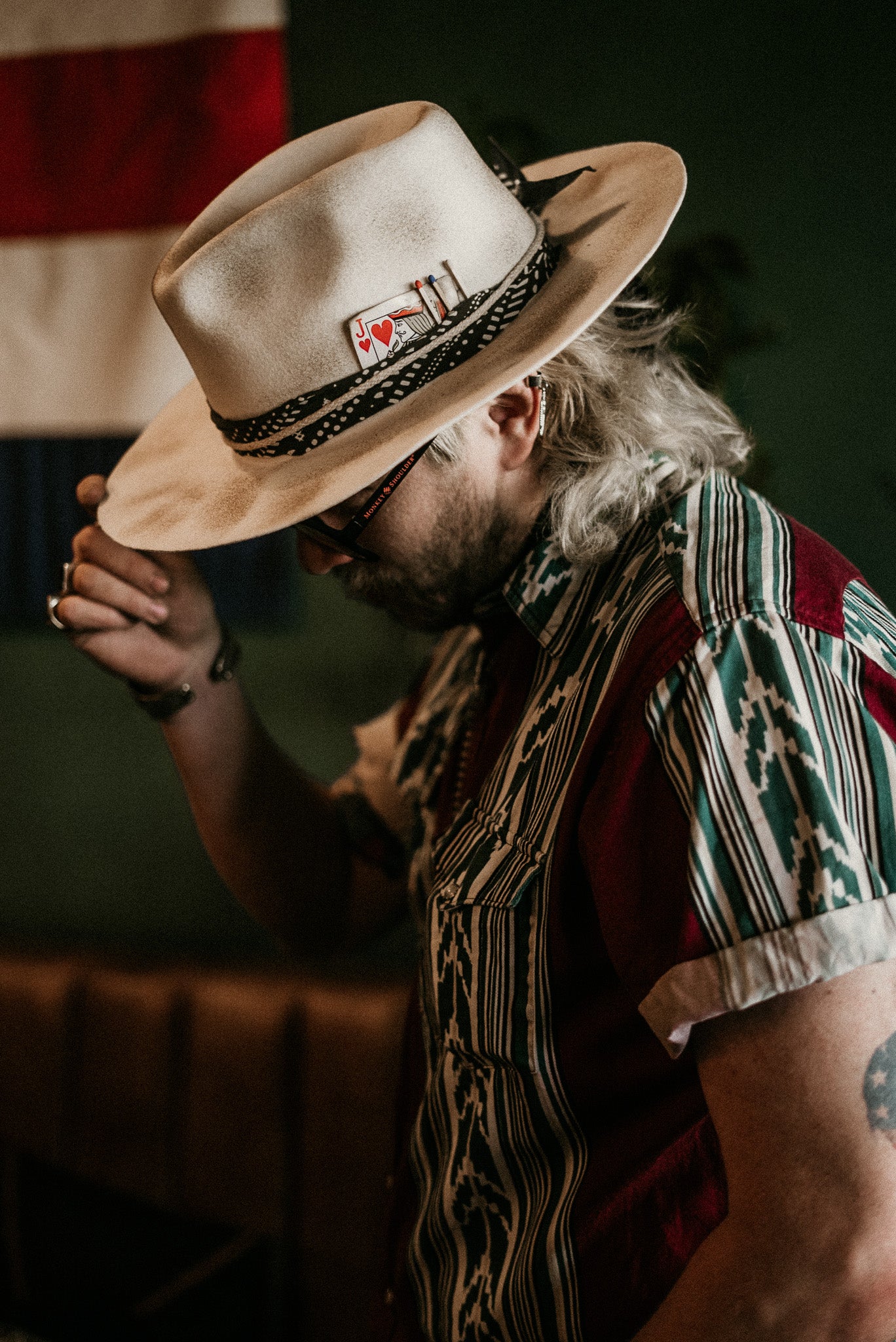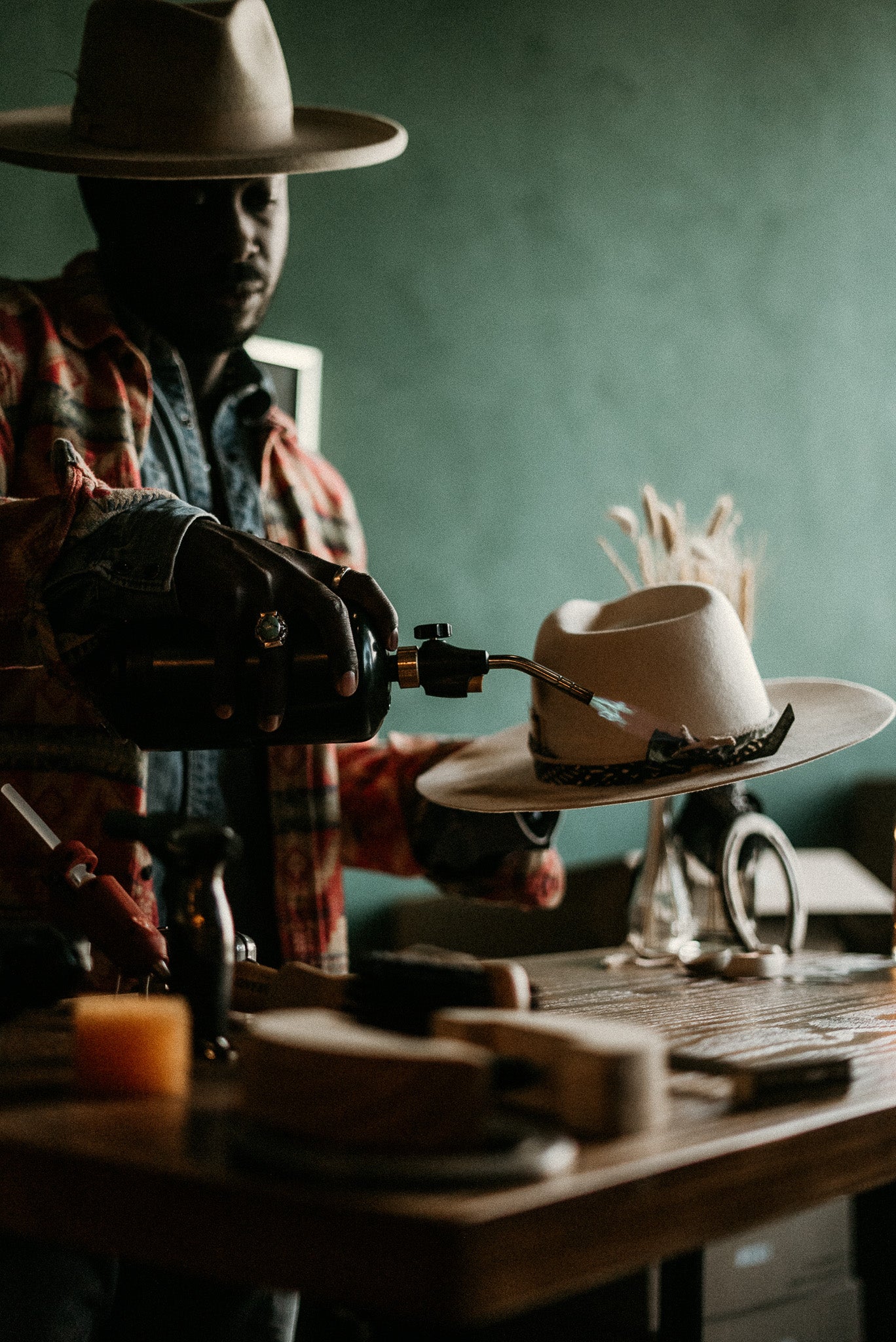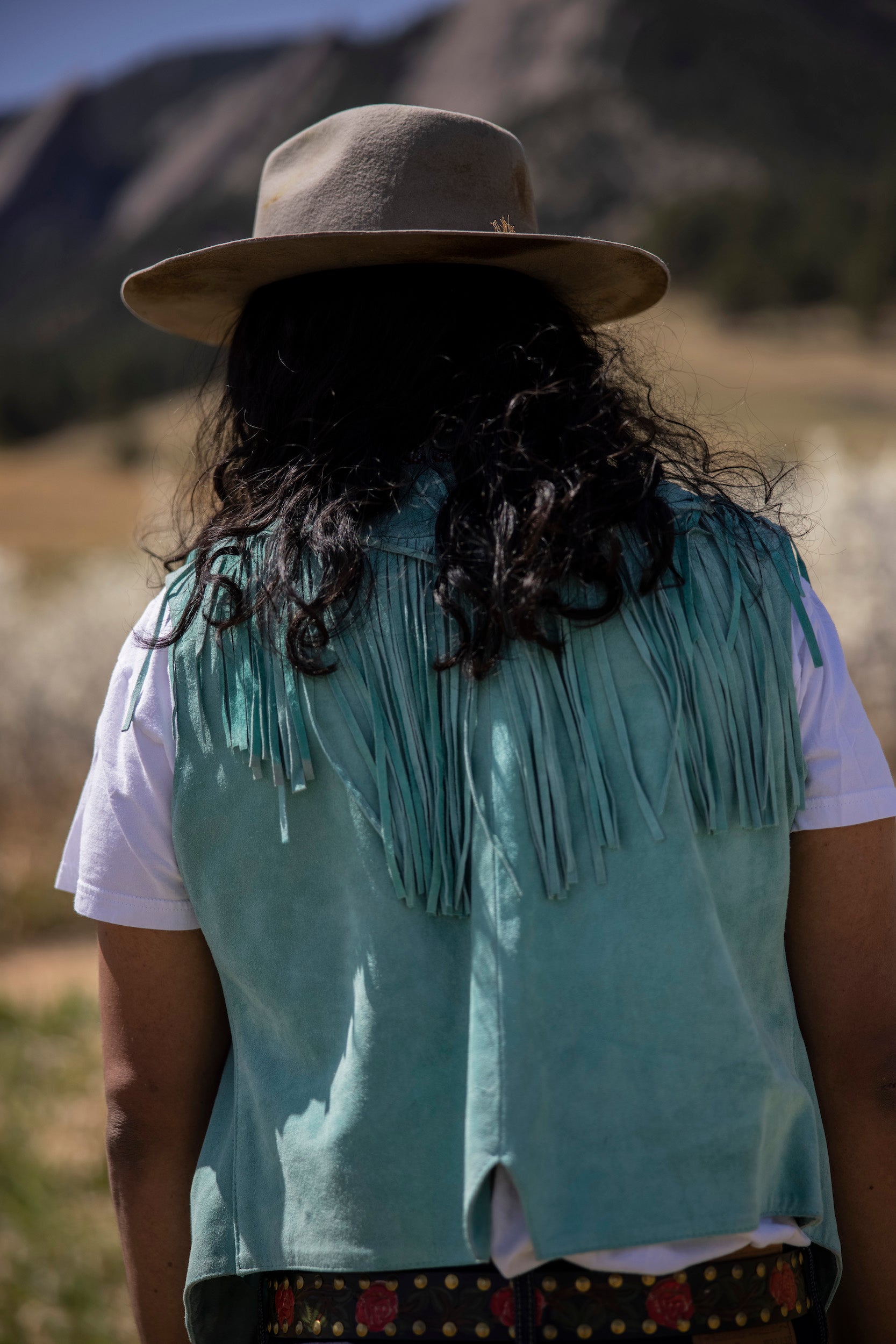 Flame Treatment
---
 

Flame treatment is a process that involves exposing the surface of a wide brim felt hat to a controlled flame, which creates a slightly textured and darker appearance on the material. Stylistically, flame treatment can give a wide brim felt hat a more rugged and unique look, making it stand out from other hats. It can also add a subtle element of sophistication and vintage charm, as flame treatment has been used for decades to create a weathered and distressed aesthetic. In addition to its aesthetic benefits, flame treatment can also make the felt hat more durable by strengthening the fibers of the material.


We thoughtfully burn your hat to your liking to ensure the outcome is unique and personalized to your style.

Instructions:

- Add this item to your cart with your selected hat and accessories.  

- Leave us a note with your order noting any specifications in the cart notes before checking out.

- Upon ordering we will reach out to confirm any specifications requested.